Types of Generators for Your Home What is a Generator? A man uses a portable generator in his driveway. A generator is a machine that turns mechanical energy into electrical energy. It provides electricity to devices and appliances when you are not connected to the power grid. Generators are important safety equipment during natural disasters such as hurricanes and snowstorms or during any power outage. Having a home generator will allow you to keep on lights, important appliances, essential medical equipment and your home's heat. If you live in an area that gets frequent but short outages, a generator can ease the inconvenience and ensure your day is never interrupted by an unexpected blackout.
Difference between a Sensor and a Transducer The terms "Sensor" and "Transducer" are often used to describe the same devices; "linear sensor" and "linear transducer" refer to the same component, this is not necessarily incorrect terminology. However, in some cases "sensor" and "transducer" have different meanings and there are some differences between the two terms. The main difference between a sensor and a transducer is the output signal. Both a sensor and a transducer are used to sense a change within the environment they are surrounded by or an object they are attached to, but, a sensor will give an output in the same format and a transducer will convert the measurement into an electrical signal.
The formal definition of calibration by the International Bureau of Weights and Measures (BIPM) is the following: "Operation that, under specified conditions, in a first step, establishes a relation between the quantity values with measurement uncertainties provided by measurement standards and corresponding indications with associated measurement uncertainties (of the calibrated instrument or secondary standard) and, in a second step, uses this information to establish a relation for obtaining a measurement result from an indication."
The flyback converter is used in both AC/DC and: DC/DC conversion with galvanic isolation between the input and any outputs. The flyback converter is a buck-boost converter with the inductor split to form a transformer, so that the voltage ratios are multiplied with an additional advantage of isolation. When driving for example a plasma lamp or a voltage multiplier the rectifying diode of the boost converter is left out and the device is called a flyback transformer.
Due to the large earth and sometimes noise and low overall resistance of the system, measurement of the earth's resistance will be challenging in large land systems. In this article, we will discuss the prerequisites for measuring ground resistance in extensive earthing systems and ways to deal with problems in measuring and solving these challenges.
A circuit breaker is a device that, interrupts an electric circuit to prevent unwarranted current, caused by a short circuit, typically resulting from an overload. Its basic functionality is to interrupt current flow after a fault is detected.
There is little argument that Lightning poses an enormous threat to telecommunication, radio and TV towers. These towers are constructed of steel and designed to be the highest structures in the surrounding area in order to supply communication with no interruptions.
Earth ground harks back to the practice of using a grounding rod driven into the earth's surface for safety reasons.
It is not always possible to know exactly how a victim has been struck, but here is a list of ways that lightning strikes its victims. Any of these types of strikes can be deadly. Immediate medical attention, including calling 911, starting CPR, and using an AED, may be critically important to keep the person alive until more advanced medical care arrives.
There is often confusion between the roles of Surge Protection Devices and Isolation Transformers. This Technical Note attempts to clarify the applications that each is best suited to.
Neutral Grounding Resistors are used in industrial power systems for resistance grounding of wye connected generators and transformers.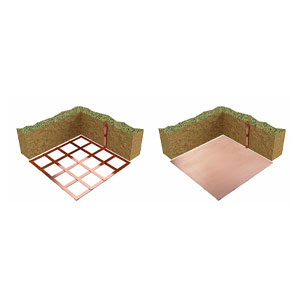 This article describes a technical and economical comparison between Grounding Plates and Lattice Earth Mat.